The results of the 2017 Subaru "Share the Love" campaign are in, and thanks to YOU Keystone Opportunity Center now has $14,049.00 additional dollars to further their mission of feeding the hungry, housing the homeless and educating adults and families onward to self-sufficiency.
This is the fifth year we've has teamed up with Keystone Opportunity Center as our Hometown Charity for "Share the Love," and this year, we supplemented each donation to Keystone Opportunity Center by $50, bringing the potential donation per purchase or lease during the campaign to $300.00.
"This is the fifth year we are working to raise funds for Keystone Opportunity Center through this program," said Jeff Allen, A&T Subaru president. "It's our customers who choose the charity during Share the Love, and thanks to their generosity over these past five years we've donated a total of over $40,000 to Keystone Opportunity Center. We're grateful that our customers are just as invested in our local community as we are."
The 2017 Subaru "Share the Love" campaign kicked off with A&T Subaru's "Fill the Car" food and supply drive, encouraging customers to donate items from Keystone Opportunity Center's wish list.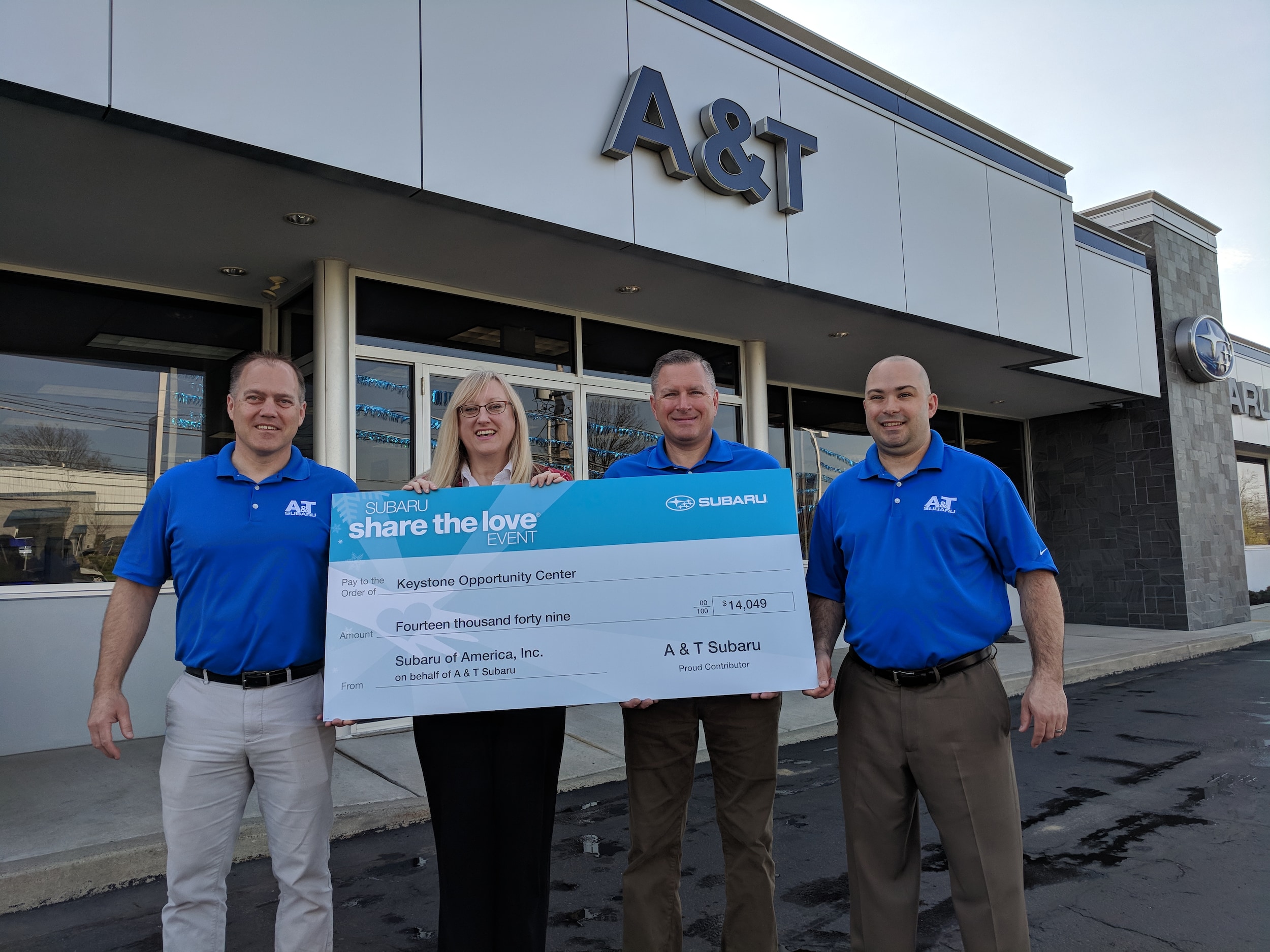 Pictured, L-R: Joe Fost, A&T Subaru general manager; Arlene Daily, Keystone Opportunity Center executive director; Jeff Allen, A&T Subaru president; Phil LaFiura, A&T Subaru general sales manager