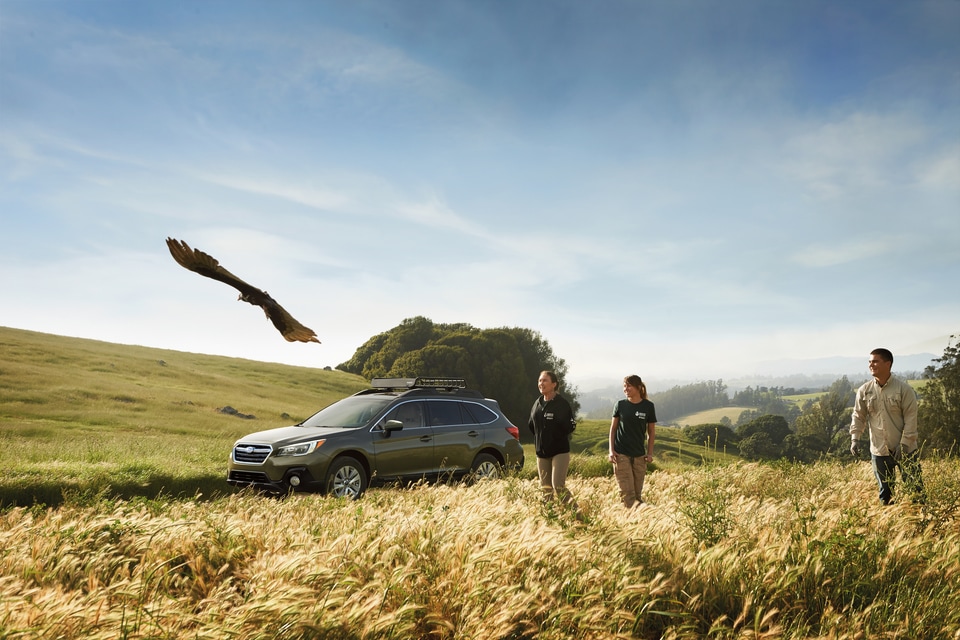 ​
Having a car that you can drive to work on Friday and then head out on a camping trip for the weekend is something that many car shoppers are looking for, and it's why they come to our Subaru dealership. Even among the many capable models we have, the 2019 Subaru Outback stands out regarding capability and adaptability, and it adds in features that make it an even better value. You can learn more about it by reading on, or you can always stop by and see it at our dealership!
What Makes the 2019 Subaru Outback so Great?
The dimensions of the Subaru Outback hasn't changed much over the years, although the features inside and out have, and that stability is because the design is the perfect mix of cargo space and off-road confidence. It has 8.7 inches of ground clearance, standard all-wheel drive, and a suspension ready for bumps, but the cabin can hold over 73 cubic feet of gear. So, it has the engineering to help you explore and the space to hold the camping gear for the destination.
What's New in the 2019 Subaru Outback?
That exquisite design might not change, but car shoppers around Eastern Pennsylvania will find a few changes in the 2019 Outback. The EyeSight Driver Assist Technology package with features like pre-collision braking now comes at no extra cost, and five of the six trims come with an 8-inch touchscreen. More than that, new available features include heated rear seats, an upgraded audio system, and more USB ports. It makes all the right changes without changing too much.
Come on Down to Our Sellersville Dealership to see the New Subaru Outback!
Of course, the easiest way to see all that has changed in the 2019 Outback is with a visit to our dealership where you can experience the relaxed cabin feel and capability of the new SUV in person, so visit us today!