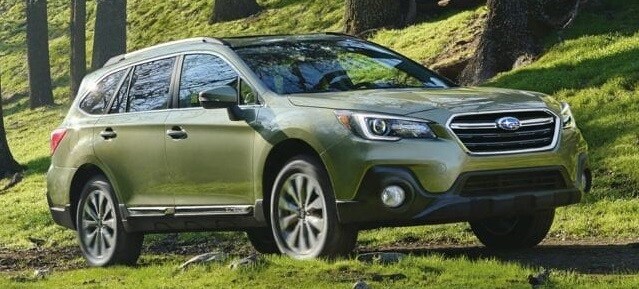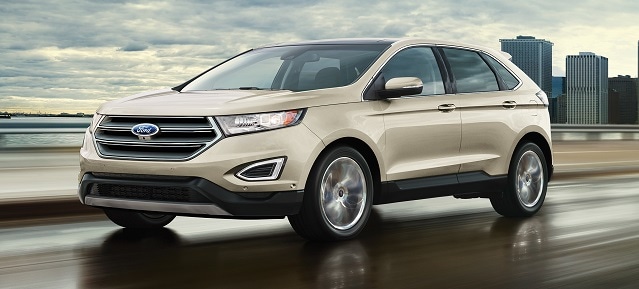 Comparing the 2018 Subaru Outback to the Crossover Competition
Looking for an SUV with style and space? You can't go wrong with the ever-popular 2018 Subaru Outback we have available here at A & T Subaru in Sellersville. It's a crossover that offers families the best of both worlds - the elevated ground clearance and all-wheel drive of an SUV, but the versatile and stylish appearance of a wagon.
If you're in the Lansdale and Quakertown area, and you're considering a new crossover, it's time to get to know the 2018 Subaru Outback. In fact, if you think you already know the Outback, it's time to think again, because this beloved wagon has undergone a makeover for 2018, and it has more to offer than ever, including new exterior details, new technology, and a new interior design.
Hours
Monday

8:30am - 8:00pm

Tuesday

8:30am - 8:00pm

Wednesday

8:30am - 8:00pm

Thursday

8:30am - 8:00pm

Friday

8:30am - 6:00pm

Saturday

9:00am - 5:00pm

Sunday

Closed
 As you can see, we're big fans of the five-passenger Outback here at A & T Subaru. But, we also know there are plenty of other SUVs and crossovers in the Lansdale area that are also clambering for your attention.
To help make your decision process a little easier, we've pit our favorite Outback against the 2018 Ford Edge. Read on to view our results, and to see all of the differences between these two models that put the Outback in the lead in several important areas.


The 2018 Subaru Outback vs. the 2018 Ford Edge
Power and performance. While both of these crossover models offer Lansdale drivers the option between either a four-cylinder engine or a V6, they have different power ratings, depending on your needs. Another thing that is different here between these two models, is the availability of all-wheel drive. In fact, while the 2018 Outback has the carmaker's signature Symmetrical All-Wheel drive standard across the board, the 2018 Edge requires drivers to request all-wheel drive special. That's because the Edge comes standard with front-wheel drive, while all-wheel drive is only available as an option.
Standard features. Starting at the base model, the 2018 Subaru Outback also gives customers more standard tech and convenience features. Some of the standard Outback features that the Edge doesn't count among its standard equipment includes roof rails, a touchscreen infotainment interface, Apple CarPlay and Android Auto smartphone integration, and hill descent control with hill holding assist.
Fuel economy and range. When it comes to filling up, the 2018 Subaru Outback will make you happier at the pump than the 2018 Ford Edge. For both engines, the Subaru Outback gets better fuel economy and range than the Ford Edge. When comparing these two models' four-cylinder base engines, the Outback gets 28 mpg overall, and 592 highway miles per fill-up. But, the Ford Edge four-cylinder gets only 24 mpg and 531 highway miles per fill-up. Similarly, the six-cylinder Outback gets 22 mpg combined and 500 highway miles, while the six-cylinder Edge is rated for 20 mpg and just 461 highway miles per fill-up.
Towing capacity. If bringing along a trailer, small camper, or small boat are part of your SUV needs, the Subaru Outback may be your best choice. That's because at the base models, with the standard four-cylinder engine, the Outback can tow more than a four-cylinder Edge. While that version can only handle around 1,500 pounds, the Outback can tow up to 2,700 pounds. The only way to out-perform the Outback towing capacity is to move all the way up to the most-expensive, six-cylinder powered Ford Edge trims.
Test Drive the 2018 Subaru Outback near Quakertown
If you're curious to see firsthand all of the ways in which the Outback is the better choice than the Edge, we can't blame you. Stop by and visit us in person, and let us introduce you to our available Outback models. Take one for a test drive, and see for yourself what makes the Subaru choice the better choice, every time.
Sorry, no items matching your request were found.
Reset Search