Commitment to community is one of the cornerstones of the Allen family and A&T Subaru.
Over the years A&T has supported the efforts of local first responders, non-profits, youth sports, the arts, and community-based events throughout Bucks and Montgomery counties. We know that our support of these community efforts is only possible due to you, our customers, who choose to entrust us with your automotive needs. We truly value this relationship.
A&T Subaru Share the Love - The Great Holiday Giftaway

Now through January 4, 2021
We are inviting you to help us bring some holiday cheer to our 2020 Subaru Share the Love Hometown Charity Keystone Opportunity Center and patients in need undergoing treatment with Grand View Health Oncology. 




All you need to to is buy a $25 gift card (or a few!) and we will*: 




Match your $25 gift card donation, up to $100,

Give you $100 off your vehicle purchase with a minimum $25 gift card donation,

Your name will be entered into a drawing to receive $250 in gift cards to local establishments (must be locally-owned, we want to help our fellow small business owners) - your choice!

*You must sign up via

this Signup Genius

to qualify. We'd love as many gift cards as possible by December 16, 2020 but this offer and campaign is open until January 4, 2021. 
2020 A&T Subaru
Share the Love Event
November 19, 2020 - January 4, 2021
We are pleased to announce that we are continuing our Hometown Charity relationship with Keystone Opportunity Center and The Leukemia & Lymphoma Society - Eastern PA Chapter.
This is the eighth we are partnering with Keystone Opportunity Center. The past seven years of the Subaru Share the Love event has raised a total of $71,483.20 for the social services agency. The partnership with The Leukemia & Lymphoma Society - Eastern PA Chapter is in its third year, with the first two years yielding donations totaling $30,018.94.

Subaru Loves Pets Supply Drive
It's raining pet supplies at Quakertown-based Last Chance Ranch Animal Rescue, thanks to the generosity of you, our customers, and fellow staff members during the recent Subaru Loves Pets supply drive. We delivered a Subaru-full of items and a cash donation of $838.57.
It's all part of the Subaru Love Promise, a pledge to do right by the communities A&T Subaru serves; a promise to make a positive impact in the world by focusing on improving A&T Subaru's neighborhoods and communities.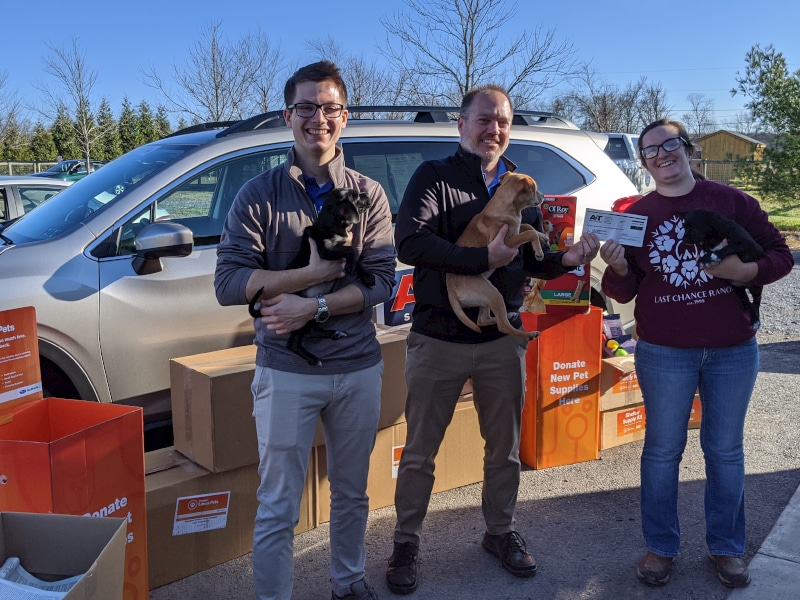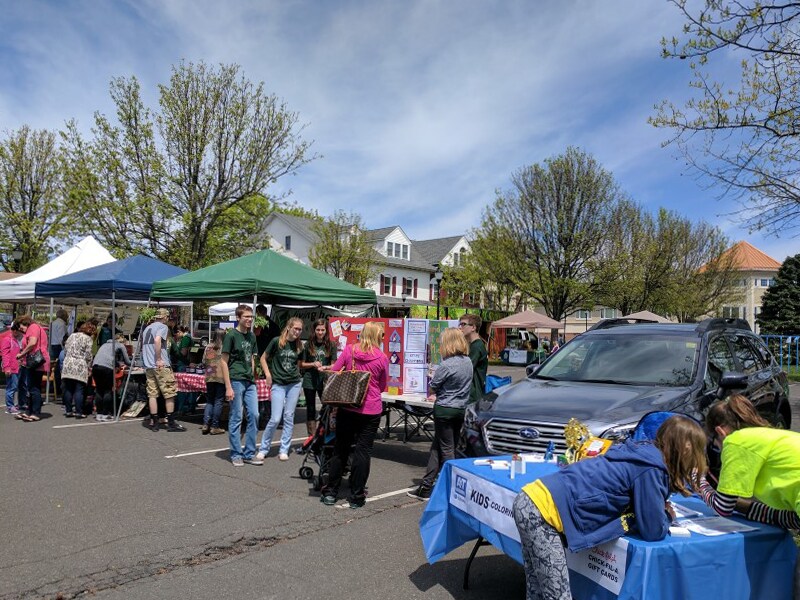 A&T Subaru is a Subaru Eco-Friendly Retailer
We are proud to announce that A&T Subaru achieved Subaru Eco-Friendly Retailer certification by meeting the requirements in these five areas:
Energy Efficiency
Water Conservation
Recycling
Waste Management
Community Involvement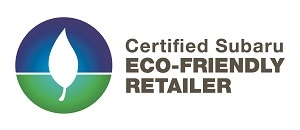 Learn more about what is involved in becoming a Subaru Eco-Friendly Retailer.

A&T Subaru Donates Books to Souderton Area School District
A&T Subaru is continuing the work of the Subaru Love Promise by donating outstanding, prize-winning books to the Souderton Area School District with the goal of engaging young learners in the world of science. These books are designed to supplement existing curriculum by supporting K-12 science, technology, engineering, and mathematics (STEM) education, while also helping to build reading and literacy skills.
All books have been awarded the AAAS/Subaru SB&F Prize for Excellence in Science Books. This prize celebrates outstanding science writing and illustration for children and young adults. The prizes are meant to encourage the writing and publishing of high-quality science books for all age groups. To support classroom learning, the AAAS also publishes classroom-ready, standards-based lesson plans that help teachers integrate these outstanding books into their teaching.
The set of books was delivered to E. Merton Crouthamel (EMC) Elementary School and will be shared with classrooms districtwide.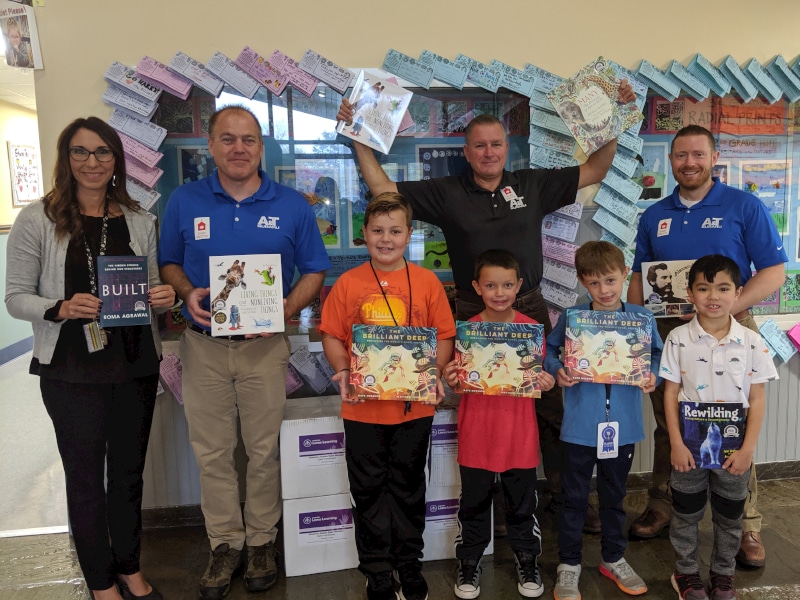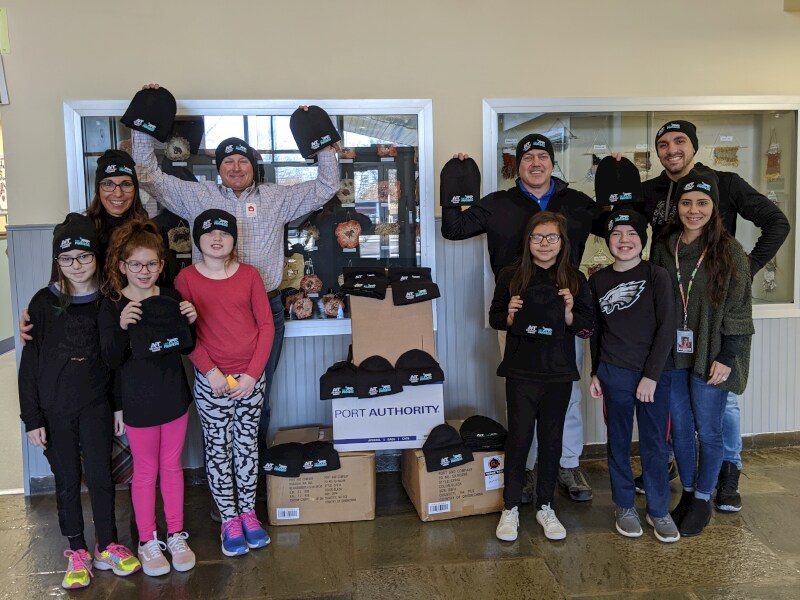 A&T Subaru Donates Winter Hats to Elementary School Students
The winter of 2020 was snow-free, but chilly enough to need a winter hat. That prompted us to order and present the entire student body of E. Merton Crouthamel Elementary School with new winter hats, complete with their "EMC Panthers" school logo embroidered on the front in their school colors.
"We're always looking for ways to give back," said A&T Chevrolet-Subaru president, Jeff Allen. "We're in the relationship business. We were placing an order for hats for the dealership and thought it would be fun to surprise the students with some hats."
Sellersville Fire Department Annual Awards Dinner
The Sellersville Fire Department celebrated another successful year of serving the community at its annual awards dinner, held Saturday, February 1, 2020 in the department's banquet hall. Congressman Brian Fitzpatrick and State Representative Craig Staats were on hand to join the department in congratulating these award winners, including A&T Subaru president, Jeff Allen:
Chuck Wagner, firefighter, Malvin H. Blackwell Award for distinguished service to the department
Ashley McElhare, firefighter, Firefighter of the Year award
Jeff Allen, president of A&T Chevrolet- Subaru, Citizen of the Year award
"We are an all-volunteer fire department, so it means a lot when our members sacrifice their time and energy in service of the department. It all benefits our community." said Sellersville Fire Department Chief Kurt Wagner. Citizen of the Year was awarded to Jeff Allen, president of A&T Chevrolet-Subaru. Wagner adds, "A&T is our neighbor down the road from the department and just like a good neighbor they are generous, kind, and always have our back."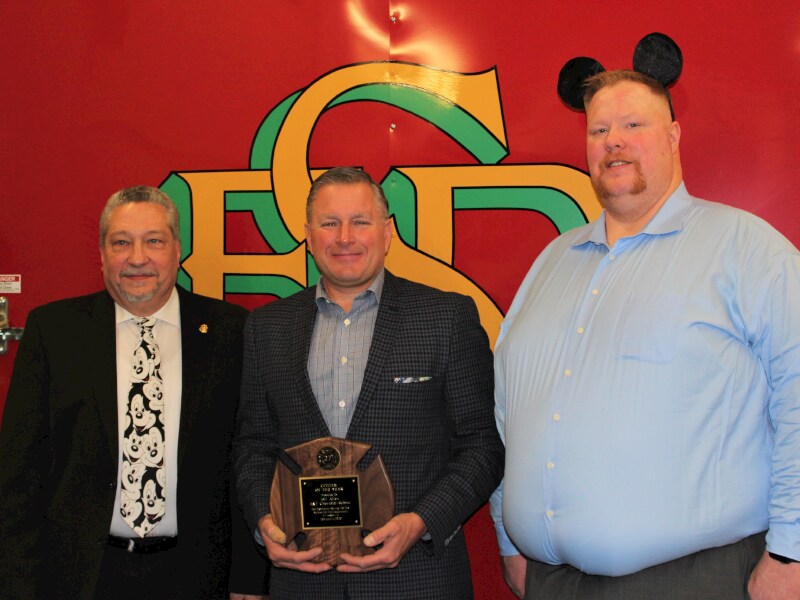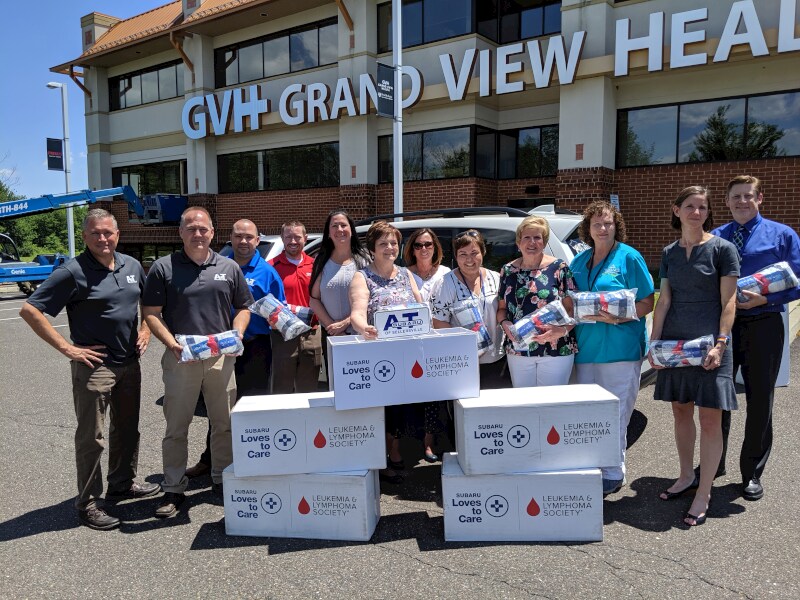 A&T Subaru Continues Commitment to Community, Health and Wellness with Donation of Blankets and Arts & Crafts Kits to Grand View Health
In 2019 we teamed up for the third time with the Leukemia & Lymphoma Society (LLS) Eastern Pennsylvania Chapter to give the gifts of hope, love, and warmth by donating comfort blankets and arts & crafts kits to patients undergoing cancer treatment at Grand View Health and Alliance Cancer Specialists. It's all part of the Subaru Loves to Care program. Since 2015, Subaru of America, Inc. has partnered with the Leukemia & Lymphoma Society (LLS) to donate over 105,000 blankets and 12,000 arts & crafts kits to hospitals and cancer treatment centers across the country.
We know our customers are the best and now everyone knows! Many thanks to Subaru of America, Inc. and the Philadelphia Union for featuring our friend Ted Fravel as a
Subaru Love Promise Playmaker!
Ted's motto for doing good is "Together, we can accomplish great things." We have been proud to partner with Ted on his many volunteer projects, from Bikes for Kids to the recent Ruck for Bucks with the Perkasie Rotary. Thank you, Ted, for all you do to make our community a great place to live!